Our Littleton Plumbing Team Can Handle It All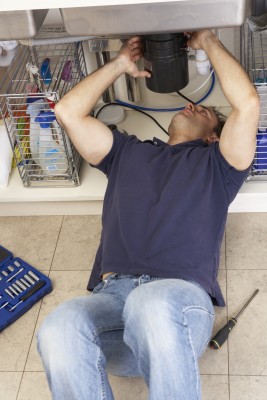 Are your fixtures on the fritz? Does your toilet need a tune-up? Does your shower need more power?

We're here to help.
Our Littleton, CO plumbing experts are the last plumbers you'll need to call, because we do it all. From rusted pipes to backed up drains, from installing your shower heads to plunging your toilets, no job is too big or too small, too dirty or too grand, for our Littleton Plumbers. We'll install any plumbing fixture or repair any plumbing issue, anywhere in Littleton, and we'll do it faster and better than anyone else.

You don't stay in business as a plumber for very long without doing a few things right. We like to think we do them all right. Give us a call next time your plumbing goes haywire and you can judge for yourself.

Water Heater Repairs in Littleton, CO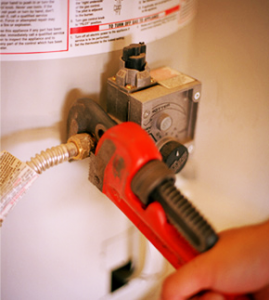 There's a good chance that you're looking for a Littleton plumber today because your water heater is acting up again. If so, you've come to the right place. Nothing in your plumbing system is more likely to break down than your water heater, and we repair them by the dozen. If you absolutely must have your hot water running again right away, we're the only plumbers worth calling. We schedule almost all emergency appointments for less than two hours after you contact us, which means you can have your water heater up and running again before the competition even arrives. We fix water heaters every day of the week, so even if we took five or six hours to arrive, like the other guys, we'd still have it fixed sooner.

But just because we're fast doesn't mean we cut corners. Our water heater repairs are made to last. Give us a few minutes with your water heater and you won't have to see us again for a good, long time. Our Littleton plumbers are trained and certified for water heater repairs, and we use only the best parts and the best practices to keep your hot water flowing for years to come.

Sometimes, though, it's just time for an upgrade. If your water heater is more than a decade old, chances are that it's costing you so much in utilities that it's actually cheaper to update to a newer, more efficient model. Older water heaters can be poorly insulated, meaning the juice has to run double time just to keep the water hot, or made with inefficient conductors, so it has to burn twice as much energy to heat up in the first place. Newer models can keep your water hotter for longer, heat it up faster, and do it with less gas or electricity than ever before. Specialty heaters, like tankless and on-demand models, can even provide unique solutions to unique housing or usage habits. Our plumbers can help you decide on a water heater situation that best matches your home and lifestyle, so you'll always have hot water when you need it.
If you need Centenntial plumbing services and you can't afford to wait for a single second, visit Centennial plumbers. For service in the Boulder area, we recommend Lafayette Plumbing. If you're looking for quality sprinkler repairs right here in town, visit Littleton Sprinkler Repair today.