Littleton Plumbing for Every Plumbing Job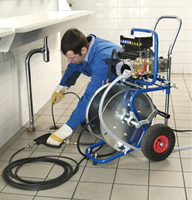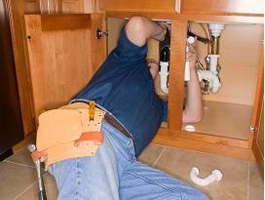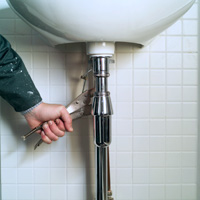 Our Littleton plumbers can handle any commercial or residential plumbing job. Call us for:
---
Broken water heaters - clogged sewer drains - low water pressure - on demand hot water systems - toilet repairs - faucet installations - video leak detection - repiping - bathroom remodels - backflow maintenance - sink replacement - broken garbage disposals - power jetting - kitchen remodels - slab leak repair - gas line installation - free estimates on drain cleaning, sewer line repairs, and water line repairs
---
Yes! We Do Commercial Plumbing
---
Your business or office just can't afford to have plumbing downtime - ever. Nonoperational plumbing can kill your workforce's productivity, and customer satisfaction can plummet if your public restrooms start breaking down. Fortunately, we're here to help. Call our Littleton, CO plumbing contractors and we'll restore service to your facilities at the speed you need. We handle all major repairs and installations for commercial buildings, including sewer and water line maintenance, water heater repairs, and new installations of all plumbing fixtures and equipment. All our plumbers are trained, experienced, and certified, so you'll never have to worry.

Commercial plumbing takes specialized knowledge and equipment that you can't just pick up from performing home repairs. High pressure jetting machines, scaled up for commercial jobs, are completely different than anything you might use in a home. They can also cause a lot more damage in the wrong hands. Our plumbers have been cleaning commercial drains for decades, so you can rest easy knowing that the job will get done right, without costly damage to your office and sewer connection.

Commercial water heaters also bear little resemblance to residential water heaters, and without years of experience it's easy to calibrate a commercial water heater improperly. The proper calibration of your commercial water heater will save you money on wasted utilities while preventing water burns to your employees and customers. It will also make your water heater last longer without repairs, and can even add years to your heater' life.

For all your commercial plumbing in Littleton, give us as a call at 303-835-7405.